Life's Journey
Our understanding of the world around us
is primarily driven by how we feel and
the results of the choices we make.
We all have choices, some are clear and easy to make, while other choices are way more difficult and maybe even painful. Understanding our options and the impact of our actions is critical to be a healthy partner, parent, leader or worker, it matters in all areas of life. For over 30 years, I've helped my clients navigate the challenges of life in both their personal and work worlds.
As a Licensed Professional Counselor I help empower people to change the things in their life that do not serve them. Together, we explore options and create action plans that help them live healthier, happier and more satisfied lives.
As an Executive Coach and Corporate Facilitator working with Fortune 500 companies, I show leaders how to unlock their full potential so they can bring great value to the people and entities they serve. I guide leaders to embrace the continuous journey of personal insight, performance calibration, and leadership growth so they successfully exceed personal and corporate expectations.
Professional:
Private Practice, Counseling
Independent Business Consultant, Executive Coaching and Corporate Facilitation/Training
Bergerac Company, PowerTalk and LeaderTalk Presentations Skills, Facilitator and Executive Coach (Contractor)
*notable clients: JC Penny, Target Corporation, American Airlines, Mary Kay, Sabre Holdings, VHA/ Novation, Andrews Distributing, Ben E Keith, Pizza Hut/ Yum, Baylor Health Care, T-Mobile, Transitions Optical And Pepsico/Frito-Lay
BNSF Railway, People Leader Training and New Employee Orientation, Facilitator and Executive Coach (Contractor)
Roerig Division, Pfizer Pharmaceuticals Inc., Sales Account Executive
Medtronic Xomed Surgical Products, Sales Account Executive
Certifications and Licensures
MBTI Myers Briggs Type Indicator Personality Assessment
EQi 2.0 Emotional Intelligence Assessment
Licensed by the Texas State Board of Examiners of Professional Counselors since 1990
Licensed by the Texas State Board of Examiners of Marriage and Family Therapists since 1992
Certified Intelligent Leadership Coach – John Mattone University
Academic:
M.A. in Counseling, St. Mary's University, San Antonio TX
B.A. in Psychology, Business minor, University of North Texas, Denton TX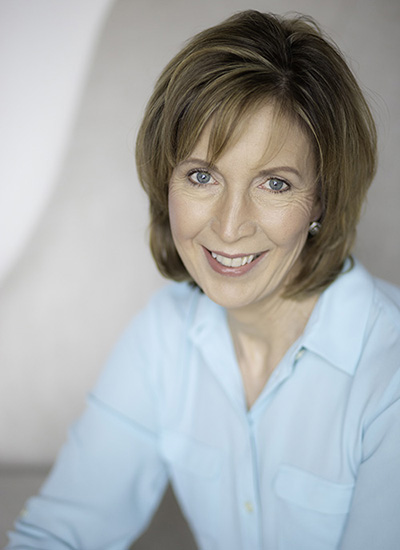 A little bit more….
The most important thing that I remind myself of daily is that "I have choices." I firmly believe that the road to hope, health and happiness is grounded in the power of choice and action.
I love what I do. Whether I am wearing my counseling, coaching or training hat, it is all about people. Learning from everyone I meet and helping them to find their own road to being their best at home and at work is a privilege I hold dear.
In the last 30 years, I have been blessed to be married to the same man, raised three amazing kids and have a great dog named Tinkerbell. I get how tough life can be in marriage, family or career. Sometimes it feels like everything is going wrong in all three areas at once. I put things in perspective by concentrating on what is going right in my life, how blessed I am and what I am grateful for each day. Simple things make me happy, like grilling steaks with my husband, shopping with my mom and sister, going to yoga, playing cards, texting with my kids, drinking champagne at special occasions or just because, and having whipped cream on my coffee in the morning.
"The road to hope, health and happiness is grounded in the power of choice and action."
Laura Atterstrom
Laura Atterstrom, M.A.
5512 W. Plano Pkwy. Suite 300
Plano, TX 75093
laura@lauraatterstrom.com
214-868-6916